For many, buying a home is the single most important decision they will ever make. Unfortunately, buying a home is not as easy as picking up essentials at the grocery store.
Buying a home requires more than just a down payment. It requires patience, financial stability, and more importantly – a detail-oriented eye.
Before buying a home, it pays to check that the home is structurally sound. A home that is structurally sound will last for generations to come. One important aspect to inspect during the buying process is the home's foundation.
A home's foundation keeps the house sturdy and level and ensures the home is comfortable and safe to live in. The good news is you don't require vast concrete knowledge or construction experience to spot foundation problems.
You only need to check for certain signs. The following are common signs of foundation issues:
Signs of flooding in the basement or perimeter of the house

Large cracks in the exterior concrete

Gaps in wall seams or between the ceiling and the wall

Cracks in the drywall

Uneven floors or staircases

Hard to open windows

Doors that stick or won't fully close

Misaligned door and windows
If you notice any of these signs, call a foundation repair expert immediately. Generally, foundation inspections will be free of charge. So there's really no risk to calling them.
So, is a house with foundation issues a deal breaker? Most certainly not! Poor foundations can be fixed.
However, before closing the deal, here is what you should consider before buying a house with foundation problems.
Have a professional inspection done.
Foundation repairs can be expensive. Therefore, it's important to hire a qualified and reliable inspector. They will explain the problem, as well as give the appropriate solution.
Once the inspection has been done, you need to consult a structural engineer. Structural engineers are the people to go to if you want to actually address those issues. This will cost you anywhere from $500-$700.
Next, you will need to get estimates from foundation repair specialists. Minor foundation repairs include fixing and replacing gutters, putting epoxy injections in the foundation, and bolting on steel braces.
Major foundation issues include fixing uneven or sloping floors and cracks in walls and bricks. To repair these issues, you can expect to pay anywhere from between $3,000 to $25,000.
Once you understand the full costs, decide whether you want to continue with the buying process.
Determine how you are going to finance the purchase.
If you do decide to continue with the buying process, then you'll need to figure out how you are going to finance the purchase. Generally, most conventional financial institutions won't offer financing to a structurally unsound home.
As such, you may need alternative financing. The following are federally backed rehabilitation mortgages most people turn to when seeking financing for their structurally unsound homes.
FHA 203(k) Mortgages. This type of mortgage funds all types of structural repairs your house may need. To apply for this mortgage, your credit score needs to be at least 580. The amount of loan you will receive will be based on the home's value once it has improved.

Fannie HomeStyle Mortgages. A HomeStyle mortgage provides a convenient and flexible way for borrowers considering structural improvements to their homes. They have 15- and 30-year fixed-rate versions as well as various adjustable rate lengths.
Inquire about previous foundation problems.
Ask the seller about prior repairs to the foundation structure. If there were any, ask for the related paperwork. The paperwork will give you insights on who handled the repairs, the methods used in the repair, and when the repairs were done.
Sometimes, the problem can run much deeper than the foundation itself. The ground below could have shifted. A number of elements can cause the foundation to shift, such as the soil quality. Areas with abundant clay soil are prone to such a problem.
Don't ask the seller to fix the problems.
You are better off not asking the seller for help unless they have a good reason to fix the house's foundation.
The risk of asking them to fix the problems is that they might opt for the cheapest route. With a cheaper option, you risk getting substandard work.
For example, company 'A' may say that it requires six piers at a cost of five thousand dollars to fix the problem. But company 'B' may say that it requires twelve piers to fix the problem at a cost of ten thousand dollars.
Given these options, the seller is likely to opt for company 'A'.
Instead, try negotiating the foundation repair costs into the sales price for the home. Get a quote from a trustworthy foundation repair company and then factor that expense into the price you offer for the home.
Have an exit plan.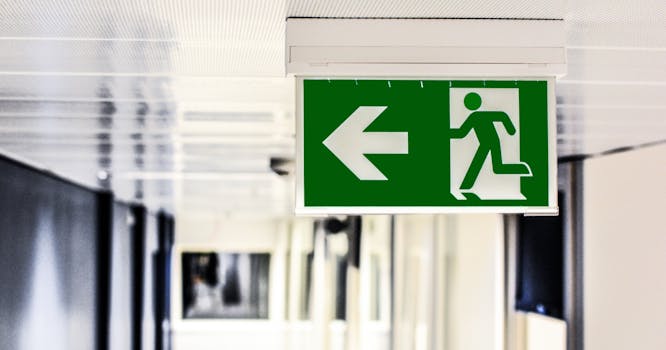 Buying a home with foundation problems is risky. Therefore, it may be worthwhile to have an exit plan.
Ensure you have the right contingency clauses prior to signing on the dotted lines. This way, you will be able to cancel the deal should the foundation repair fail.
Know when to quit.
No matter how much you like the home, you need to know when to quit. Foundation problems can quickly turn that dream home into a nightmare.
 Before buying a home, make sure to have its foundation inspected by a professional foundation repair company. If the problems seem reasonable to fix, then fix them. Otherwise, it would be best to walk away.
– Jim Oursler at Granite Foundation Repair